Consider yourself warned. If you don't want to see photos of my dogs in the snow… skip this post! Dogs + Snow = 250 (photos). I've spared you of the entire collection from this morning's winter wonderland at Casa de Pajama… so here's about a dozen.
It goes without saying that schools are closed today for our first official Snow Day of the season (yesterday was a Snow Delay Day… 2 hr. late start). This is our 8th year here, and this by far is the most snow I've ever seen in Astoria. Astoria looks like a post card! Did you happen to catch the Seahawks/Green Bay Packers game last night… in the snow? It looked more like Green Bay then it did Seattle. I would guess the snow that fell in (into? on?) Qwest Field was nothing compared to Astoria's snow last night! It was even prettier before the !@#$% snow plows came!
Paula has a photo of one of my favorite houses in Astoria… so worth a look-see!
Click on the photos and enjoy!
Monica
My new favorite photo of Liberty (aka Libby).
My new favorite photo of Madison.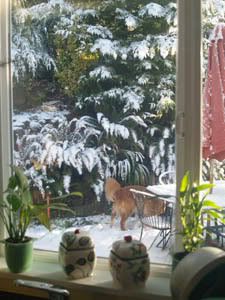 My view from my kitchen window. This is my idea of entertainment while washing dishes!
My patio table just BEGS to be dressed and photographed by Alicia P!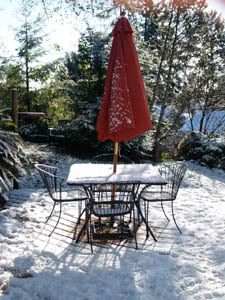 Now at lunch time!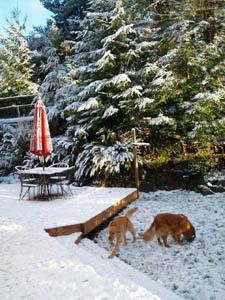 A little lunch time romp in the snow.
Which way to the fluffiest snow?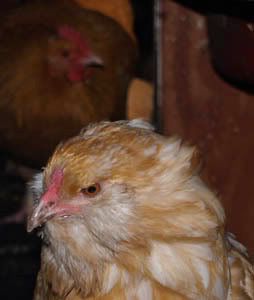 Snowball and Omlet take a peek at the snow outside and determine it's best to stay in the coop.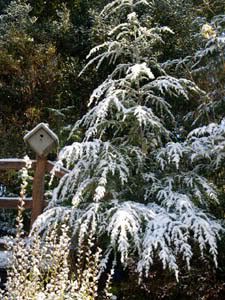 Too cold for the Chickadees too! I just love how the snow is draped on my birdhouse roof and the tree is flocked by Mother Nature.
Madison is 3½… but she'll forever be a puppy.
My words bring devastation… "Time to come in"!
Posted in I Heart Oregon |